A MAJOR ANNOUNCEMENT FROM CEO DEAN STOESZ
Souderton, PA, July 13, 2022:  Indian Creek Foundation, an organization that provides services to adults and children with intellectual and developmental disabilities, recently announced that Residential DSPs will now start at $18/hour. DSPs provide hands-on care to individuals with intellectual/developmental disabilities by assisting with activities such as daily living, personal care, meal preparation and community outings. Additionally, all current staff salaries were increased by 6% as of June 26th.
"DSPs play a special role in our mission," said CEO Dean Stoesz. "They meet the varied needs of our clients while also providing an extraordinary degree of compassion and dedication.  We value the contributions of all our staff and the organization has made a significant commitment to paying a higher-than-average wage to all new DSPs and staff across the organization."
The organization is also hiring in several areas, including administration, behavioral health, property management, maintenance, and nursing.
Besides the increased pay for all staff, Indian Creek Foundation also offers paid training, vacation/sick time and health insurance.  Candidates are encouraged to apply online at www.indcreek.org/employment or to contact the human resources department at 267-206-1500 x 323 at their earliest convenience.
Have you considered making a Qualified Charitable Distribution to Indian Creek Foundation?
A qualified charitable distribution (QCD) is a distribution of funds from your IRA (other than a SEP or SIMPLE IRA) directly to a qualified charitable organization, such as the Indian Creek Foundation. QCDs can be made by IRA owners who are age 70 1/2 or older. Because the gift goes directly to the charity without passing through your hands, the dollar amount of the gift may be excluded from your taxable income up to a maximum of $100,000 annually, with some exceptions.  Please consult your tax advisor for information regarding your specific exceptions.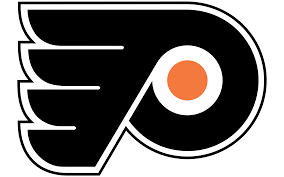 PHILADELPHIA FLYERS AUTISM RESOURCES
The Philadelphia Flyers are partnering with Autism Inclusion Resources (AIR), the creative force behind services and solutions that will enable today's generation of children with autism to participate more fully in the world, to enhance the game-day experience for families with autism to attend games at the Wells Fargo Center.